About Us
My name is Diana and I am the mother of four beautiful children Valentina, Daniela, Valeria, and Sebastian.
(VA-Valeria, DA-Daniela, VA-Valentina, S-Sebastian)
Together with my children, I stared Vadavas® in 2013 on Aruba.
Vadavas® is an inspirational and meaningful accessories and jewelry brand designed by my children and I and handmade by single moms at home in Aruba and Colombia.
Our compromise as a brand is to provide work opportunities for leading moms at home so that they can have an extra income source without having to sacrifice more time with their children. 
Our vision is to make Vadavas® into an international brand to reach out and touch many homes helmed by leading moms around the world.
With every purchase, you are part of this purpose, of bringing work, hope, and empowerment for more homes.
Quality and Creativity
Our pieces are made with the best quality and creativity.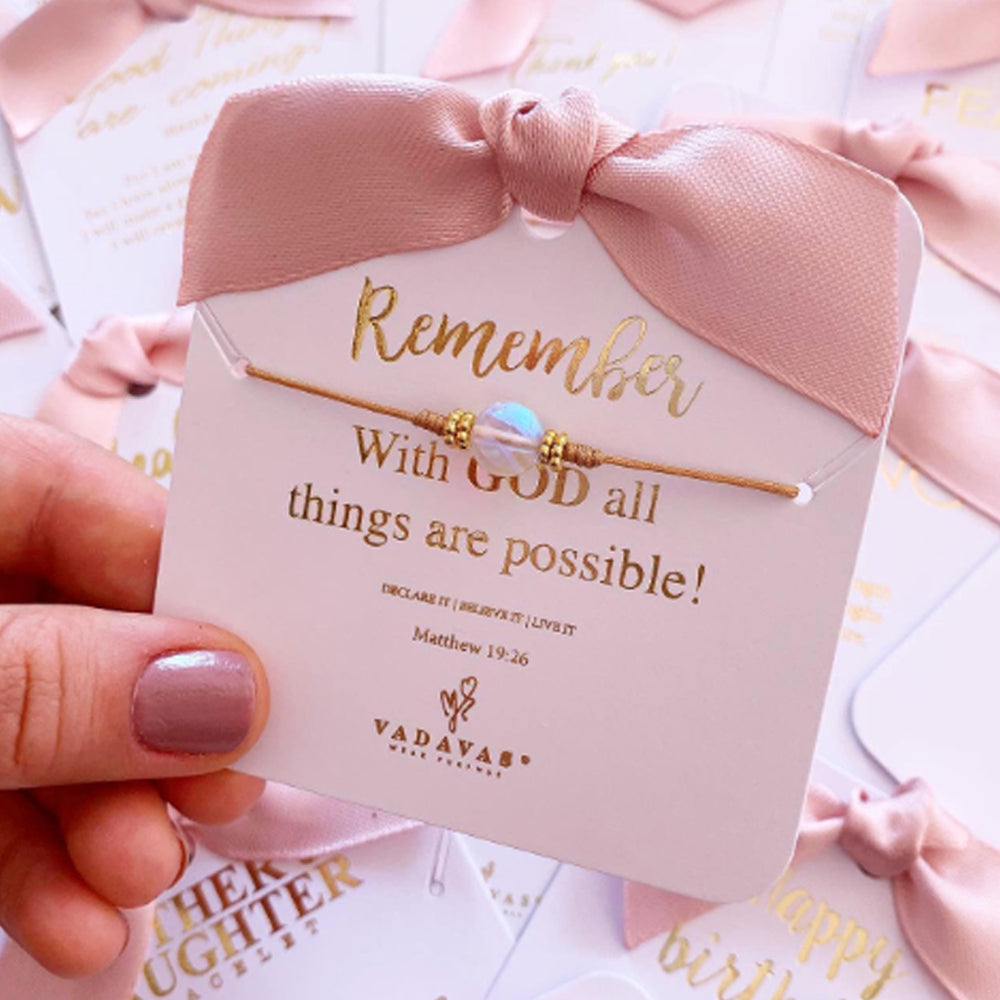 Inspiration
Add a beautiful card with an inspiring message to your gift
Love
Made with the same love that they give to their families